Click here to Join our Mailing List
WELCOME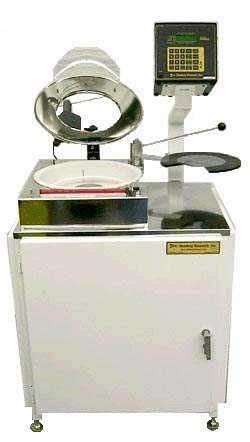 Headway Research, Inc. produces a line of spin coaters, spin developers for photoresist imaging, and spin cleaners. Our spinners, associated dispensers, and accessories are commonly used for R&D and specialty production use.
Headway's spinners rotate an object (substrate), and use the centrifugal force to spread a liquid across the surface. Uses include:
cleaning a substrate surface
conditioning the surface for following processes
coating the surface with a thin uniform film
developing micro images in exposed photosensitive coatings
Since 1964, Headway Research has maintained a tradition of product innovation and support. Headway systems are designed for maintenance, as well as safety and robust operation -- just one small way that Headway works to keep our systems running and our customers satisfied.
We will engineer or modify our equipment to accommodate the unique needs of our customers. Our CAD-equipped Engineering Department and MRP-driven manufacturing facilities are ready to solve your problems.
This web site is designed to provide you with an overview of the company, technical information on spinner systems, and detailed information on product selection.

Headway Research, Inc.
3637 Marquis Dr, Ste #102
Garland, Texas 75042 U.S.A.
Phone (972) 272-5431
Fax (972) 272-7817